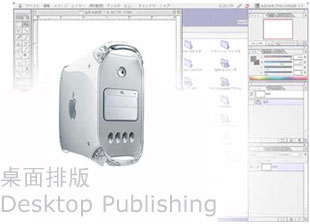 Our DTP Service assist you with all of your multilingual DTP needs in German, English and CJK i.e. Chinese (Traditional and Simpified Chinese), Korean and Japanese. We work with a variety of DTP software applications in the languages Chinese, German and English.
For typesetting in these languages, we have a good selection of high-quality fonts. If your DTP applications do not support CJK languages, we can provide PDF, EPS and TIF files that you or your service provider can print with no need for fonts.
Here are samples of our selected Chinese fonts.
All that is needed is your original document. A print-ready copy will be delivered to you by our inhouse translation and typesetting services with quick turnaround time. We also design and typeset multilingual version of your documents.
Here is a sample file prepared by us:

PDF with German, English, Traditional Chinese, and Simplified Chinese text, 116 KB